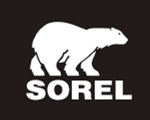 Sorel is a Canadian company that is inspiring a new generation of doers, builders, and creators. Sorel has been making boots and footwear for over 50 years using high quality felt, wool and premium leathers. To quote Sorel: "And though SOREL makes more than just boots, there's a boot in everything SOREL makes."
Most of us don't often stop and think about the company behind the brands we buy, but with Sorel there is a story worth noting. At Sorel they value ethical, sustainable manufacturing practices and are committed to assuring that the partners with whom they do business share those values. They have a "Social Responsibility" program which consists of three main elements: Monitoring and Remediation, Training and Capacity Building and Multi-Stakeholder Engagement.
Sorel feels it is important that people making their product work in an ethical, fair and respectful environment. Sorel has a code of conduct they call "Standards of Manufacturing Practices" or SMP which outlines the standards supporting their values in the contract factories making their products. The SMP consists of standards in the following areas: Forced Labor, Child Labor, Harassment or Abuse, Nondiscrimination, Freedom of Association, Wages and Benefits, Hours of Work, Health and Safety, Environment and Ethical Conduct.
Beyond all the amazing aforementioned practices, Sorel is a brand that is committed to sourcing responsible down. RDS (The Responsible Down Standard) is a global program held at the highest industry standard, effectively promoting positive animal welfare. This allows Sorel to trace their own down products from feather to final product. As a result, Sorel has committed to using only responsibly sourced down in our global product line.
By consciously buying Sorel boots or slippers you not only get a high quality product but you also support a brand and company that is making an eco-positive difference in the footwear industry.