How To Return / Exchange A Shoe
To start the process you need to log into Your Account and go to Your Orders screen.
Note: If you used Guest Checkout you can use the Forgot Your Password option to set a password and access your order.
On the right hand side there is a link labeled "Return Item?" which will take you to a form where you can select a Return Reason, Return Action and make any Comments you would like us to have. (see first image below)


Once you submit that form we will review and approve the return within one business day.


After your return is approved we will send you an email which contains a link to an additional web form where you can fill out your address and generate a UPS Return Label. (see second image below)


Once you submit this second form you will be emailed the label in PDF format which you can print and affix to your package.
If you have any question please contact us for help.
Step 1.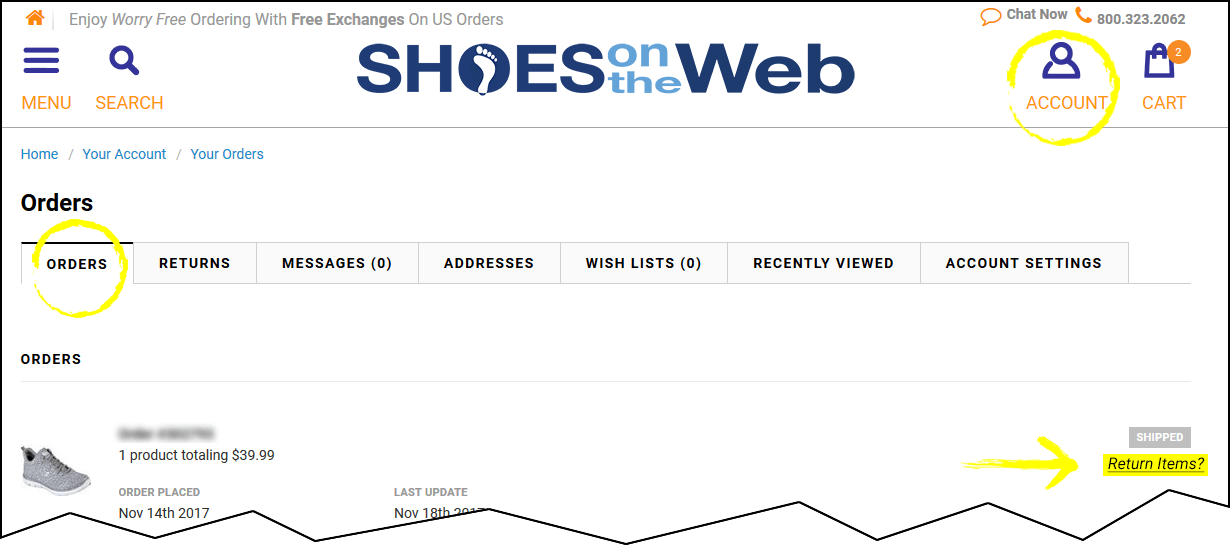 Step 3.